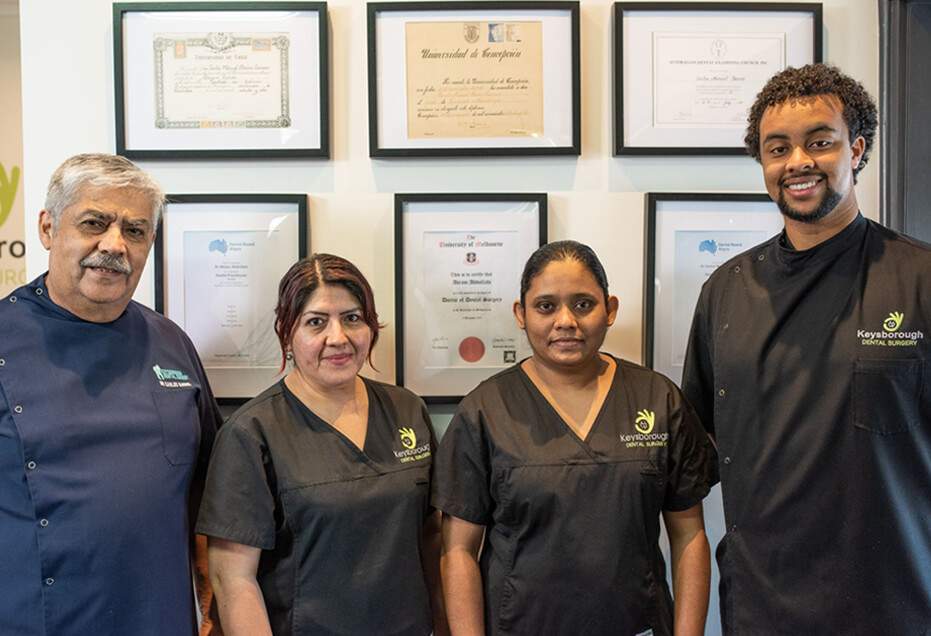 Offering the best in oral care
Your family friendly dental surgery
We are a professional and family friendly team who places high priority in providing first rate treatments and patient care. We offer a wide range of quality dental services including general dental, dental implants, cosmetic surgery and child dental care in a family friendly environment.
More about Dr. Carlos Barros
Dr. Carlos Barros graduated as a dentist in 1978 from the University of Concepcion, Chile. He then opened a private practice, whilst teaching Operative Dentistry at the University of Concepcion. Dr. Barros opened Keysborough Dental Surgery in 1989 in Australia to help promote good oral health by providing quality dental treatments and services to the area.
Dr.Carlos Barros has more than 30 years of professional and hands-on experience in dental health. His dedication to the community continues to grow with each new patient he meets. Patients come from far and near based on his reputation for providing the highest quality dental care available for his patients.
Dr. Carlos Barros
BDS (CL) University of Concepcion and University of Chile
ADEC CERTIFICATE AUSTRALIA 1989
AHPRA Registered